Brett Eldredge Partners with Lamar Advertising to Promote and Inspire Community Efforts
Lamar Advertising Company (Nasdaq: LAMR), one of the largest outdoor advertising companies in the world, has teamed with Warner Music Nashville and country music superstar Brett Eldredge for a digital billboard campaign designed to shine the light on the good works and deeds of his fans, with the goal of inspiring others to do the same.
As part of the recently launched #GoodDayMovement, Lamar is currently displaying selected images of members of Brett's fan club, The Locals, and the great things they are doing to uplift their communities. The images can be seen on Lamar digital billboards in Chicago, Indianapolis, Nashville and Brett's hometown of Paris, IL. Fans can continue to submit images with the #GoodDayMovement hashtag via Brett's social media channels throughout the duration of the campaign.
"By using the power of our national digital billboard network to promote and generate awareness of the great things Brett's fans are doing in their communities, we believe that others will be inspired to do the same," said Ian Dallimore, Vice President of Digital Growth for Lamar Advertising Company. "We are excited to partner with Brett and applaud his efforts to mobilize his fan club for an uplifting purpose."
The #GoodDayMovement campaign launched on April 1 and will run in over 20 markets for 6 weeks. This movement is inspired by Brett's new single, "Good Day," written by Eldredge, Daniel Tashian and Ian Fitchuk. The song walks listeners through the powerful process of positive thinking (LISTEN HERE). The official music video features members of Eldredge's fan club, The Locals, paying it forward in their communities (WATCH HERE). The track is featured on his fifth studio album, Sunday Drive, which was named to Best Of 2020 year-end lists by Rolling Stone, Esquire, Nashville Scene and more.
Eldredge recently spoke with People, who describes "Good Day" as "a sunny shot of hopefulness that's sure to be infectious — in the best way, of course," and explained how the track relates to his journey of self-discovery (READ HERE). He previously chatted with Good Morning America about the song's optimistic message, how therapy has changed his life and the mental health practice of manifesting outcomes through visualization that has been an important part of Eldredge's journey over the past few years (WATCH HERE).
In addition to the digital billboards featuring fans' photos in the four markets, Lamar has also dedicated space on digital billboards in Atlanta, Birmingham, Boston, Buffalo, Champaign, Charlotte, Columbus, Denver, Detroit, Houston, Kansas City, Lakeland, Los Angeles, Minneapolis, New York City, Orlando, Philadelphia, Phoenix, Providence, Raleigh, Seattle, St. Louis, Terre-Haute and Jonesboro. Each billboard will feature a call out to the city where the billboard is located along with the #GoodDayMovement hashtag and Brett's image.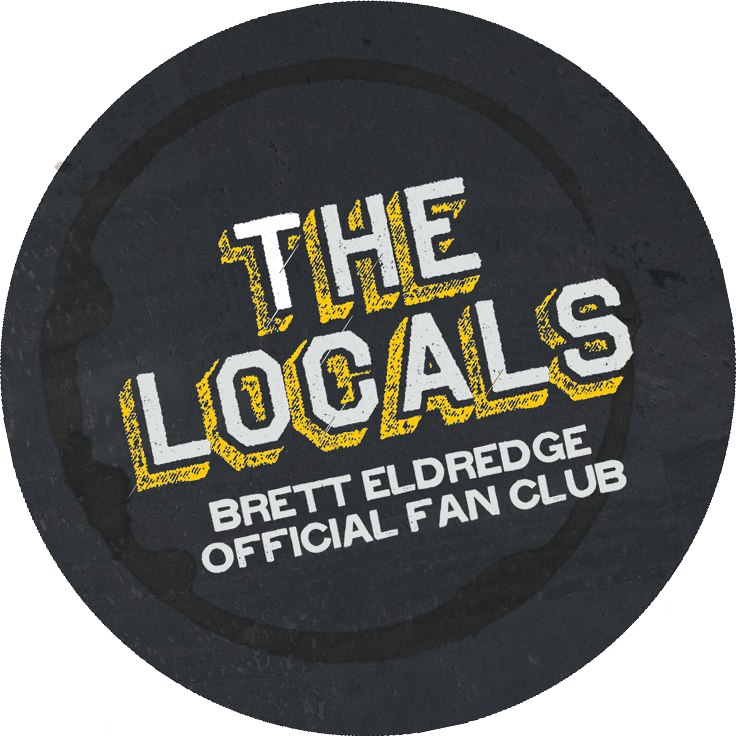 ---